Krustpils str. 12
Riga, Latvia LV-1073
Tel.: +371 67142800
Fax: +371 67142799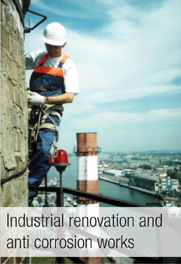 Welcome
Specenergo is company specializing in CNC (computer numerical control) profiling from a wide range of materials. We cut materials using water jet and plasma processes. We are dedicated to providing the highest quality and most effective solution to your machining needs. Therefore we always have the latest technology available to better meet customer requirements, needs and desires in short terms.

Our skilled team maintain a wide range of high-tech plant for cutting, milling, moulding, welding, plasma tube cutting, strip cutting and other metal working activities.
If you require any further information or looking forward for advice, information, samples and technical assistance, please feel free to contact us.